The Complete Guide to Writing Specifications for Interior Designing Project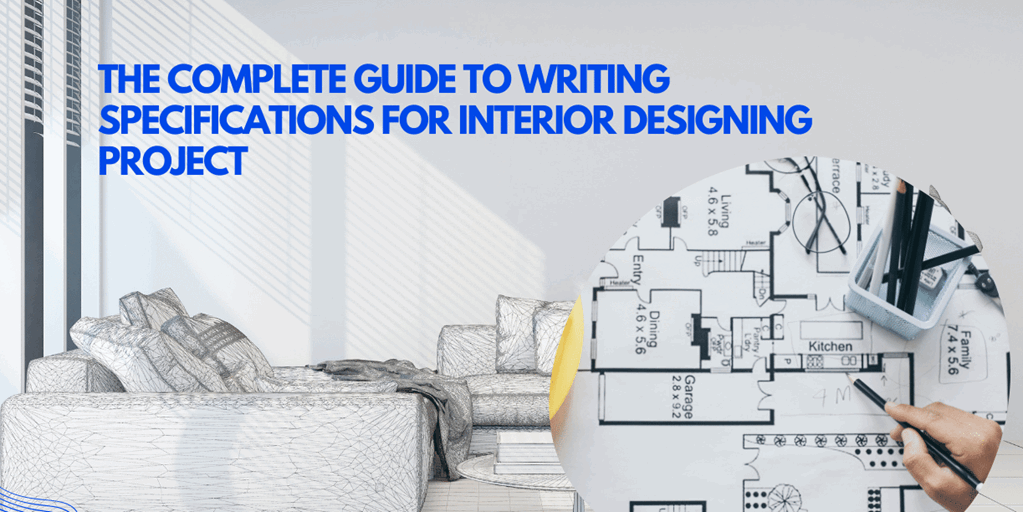 The Complete Guide to Writing Specifications for Interior Designing Project
Visualization is a powerful tool for designers to communicate their ideas.
A design can be visualized in many ways, such as illustrations, sketches, wire frames or prototypes.
The designer can use these tools to show the size and shape of the objects, which will help them know how the design will work in reality.
Visualization is also a useful way for designers to test their designs with other people before they are made into real products.
—
Specifications are a set of requirements that will help the designer in the process of designing. Specifications are drawn up by the customer and then passed on to the designer, who will then use them.
The whole design process should be well explained in text format called specifications.
Specification is drawn up by the customer and then passed on to the designer, who will then use them. The specification should include all of the information about how a design should be made, what it is made of, what it looks like and how it feels when touched.
—
Attention: A quality of a product or service may vary from one person to another so it is important that the specifications of the product and service are laid out to ensure that the customer knows what is available for them.
Interest: The technical specifications of a product or service should be laid with the company's contact information in order for a customer to know where and how they can contact them with any questions. This also ensures that what is being requested from the company is reasonable and achievable.
Desire: The quality, minimum and maximum levels of quality, and any other general specifications will give customers an idea of what they are buying into as well as making sure they are satisfied with their purchase.
Conclustion : It is important to be clear about all specifications otherwise a customer may be confused