About Us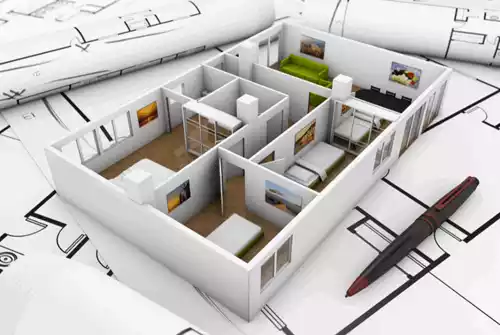 About
Flagship Design Academy
Flagship Design Academy stands proudly as an esteemed online education institution, recognized for its commitment to excellence. At the heart of its mission is the steadfast goal of providing exceptional education within the realm of online learning. FDA is driven by the aspiration to cultivate education of the highest quality, elevating students' academic prowess and personal development.
FDA's vision encompasses a dedication to curating educational experiences that not only meet rigorous academic standards but also foster holistic growth. The academy is committed to crafting programs that extend beyond the traditional confines of education, fostering an environment where intellectual expansion and personal enrichment thrive.
Among FDA's comprehensive offerings, the "Professional Certificate in Interior Design" course shines as a cornerstone, imparting skills and knowledge that confer a distinct advantage for students' career progression. However, the academy's commitment to excellence doesn't end there. Our extensive range of courses spans various design disciplines, catering to diverse passions and career aspirations.
From  Vastu in Interior Design, Bedding in interior design, Software Learning, Bed room furnishing in Interior Design, or other areas, FDA's diverse course catalog equips students with the tools to excel in their chosen fields. These courses are meticulously designed not just to impart knowledge but to foster well-rounded professionals capable of making meaningful contributions in the industry.
By enrolling in FDA's courses, including the "Professional Certificate in Interior Design," students open doors to new opportunities, enhanced skill sets, and personal growth. As an institution, FDA remains steadfast in its commitment to guiding students toward success—both in their careers and in their personal journeys of exploration and learning.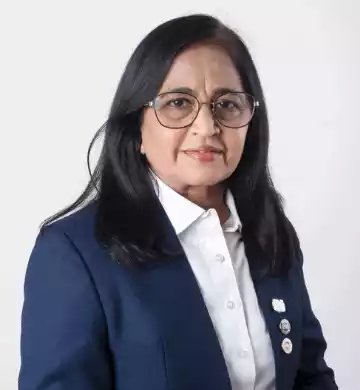 Head of FDA : Ar.Sonal Patel
Dear Esteemed Students,
We are delighted to introduce Flagship Design Academy's transformative "Professional Certificate in Interior Design" course, which has been officially approved in collaboration with the Gujarat Technological University – Center for Continuing Education (GTU-CCE). We firmly believe that education holds the potential to catalyze holistic societal change.
At Flagship Design Academy, our founder, FIIA, Ar. Sonal Patel, keenly recognizes the dynamic nature of the design industry and its demand for outstanding, up-to-date professionals.
Leveraging her extensive experience spanning more than three and a half decades as an accomplished architect, Ar. Sonal Patel possesses a profound understanding of the design landscape. Her remarkable insight enables her to discern and respond to the industry's relentless pursuit of excellence.
Responding to these burgeoning industry demands, we are thrilled to introduce a groundbreaking certificate course that transcends the confines of interior design. This all-encompassing program is meticulously crafted for individuals who hold a fervent passion for pursuing a career in the design arena. And this is only the outset. Our offerings extend far and wide, encompassing an array of disciplines through multiple design courses.
From Vastu in Interior Design,Bedding in interior design, Software Learning, Bed room furnishing in Interior Design, or other areas, our course repertoire caters to diverse aspirations within the world of design. Our founder's wisdom encapsulates it eloquently: "Design is not merely a profession; it's a fervent passion and a way of life." Guided by this profound philosophy and under the expert guidance of Ar. Sonal Patel, we hold firm in our belief that our programs will empower you to commence an enriching voyage into the realm of design.
Warm Regards,
Ar. Sonal Patel - "The Woodpeckers"
Founder,
Flagship Design Academy
Course Overview
A career as an interior designer is prestigious and good earning with our own timetable. We teach you to be a successful interior designer basic require knowledge of; Understanding of natural and artificial light and ventilation, shapes, spaces, combination, proportion, and psychology of color, Utility Services, knowledge of different material and their applications, presentation, and communication skill and many more. After completion of this course, you will be more confident to do interior designing work of residential as well as commercial.
Importance of programme
Interior designers can make home, offices and commercial space remarkable. Interior designers are experts in creating more spaces, improving space efficiency, the functional usage of space, the lighting effect, the color effect, make better textures, patterns, scale, size etc. They are also experts in selecting fixtures and equipment. To be precise, it is all about transforming people's lives and makes their life a better one. Hence Interior design is much more important than it seems.