How to Study "Flagship Design Academy's" online programme ?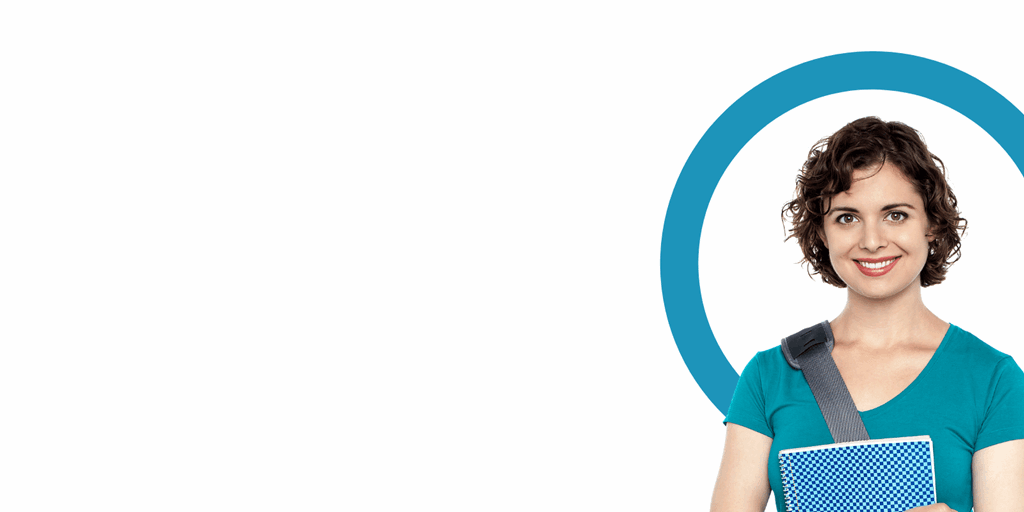 Let's Understand How This Online Interior Design Programme works ?
---
---
We are going to learn Step by Step Methods How to enroll in this course *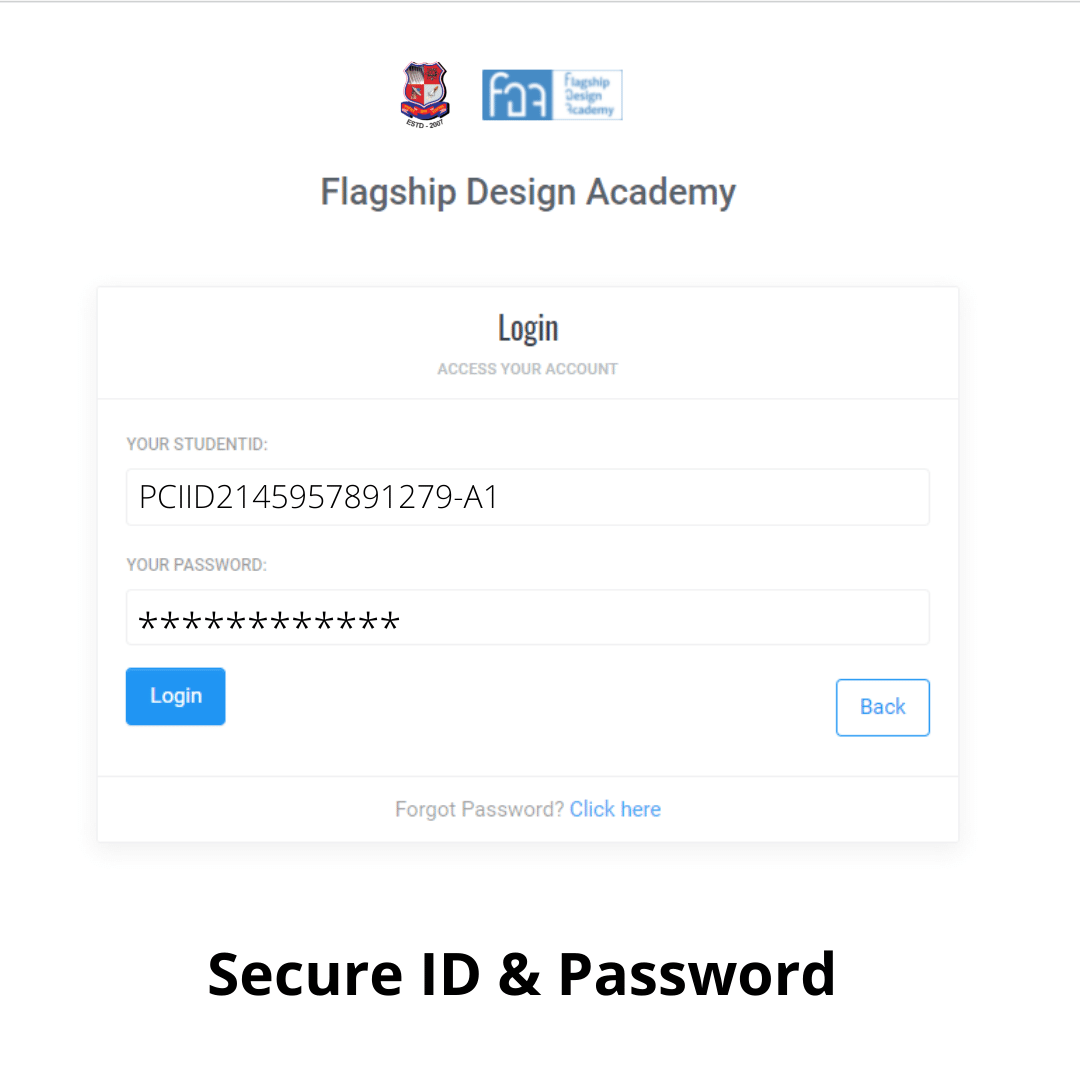 Students will have Secure Unique Student Login with Gujarat Technological University enrollment numbers Once Students successfully enroll in this course, Flagship Design Academy provides them Unique ID and Passwords It is hassle free process for betterment of students.
Task and assignment student do at own space, They can Submit/upload each and every task in form of pdf,jpg,audio,video and other known format as per task and assignment requirement Each task has all details understanding supported method audio video explanation links, student can easily understand and complete task and assignment as per guided
Complete course is divided in 9 modules.
Every modules is with time duration ex. Module 1 - Duration 1 month. Task comes step by step in each module student once complete Task-1 in particular module, after successful in the task they can participate into next Task.
Every modules are combination of theory and practical task. Online method for this programme is very simple and guided, Practical and Task are designed like student are doing this course in one to one manners where student can feel they are learning in classroom.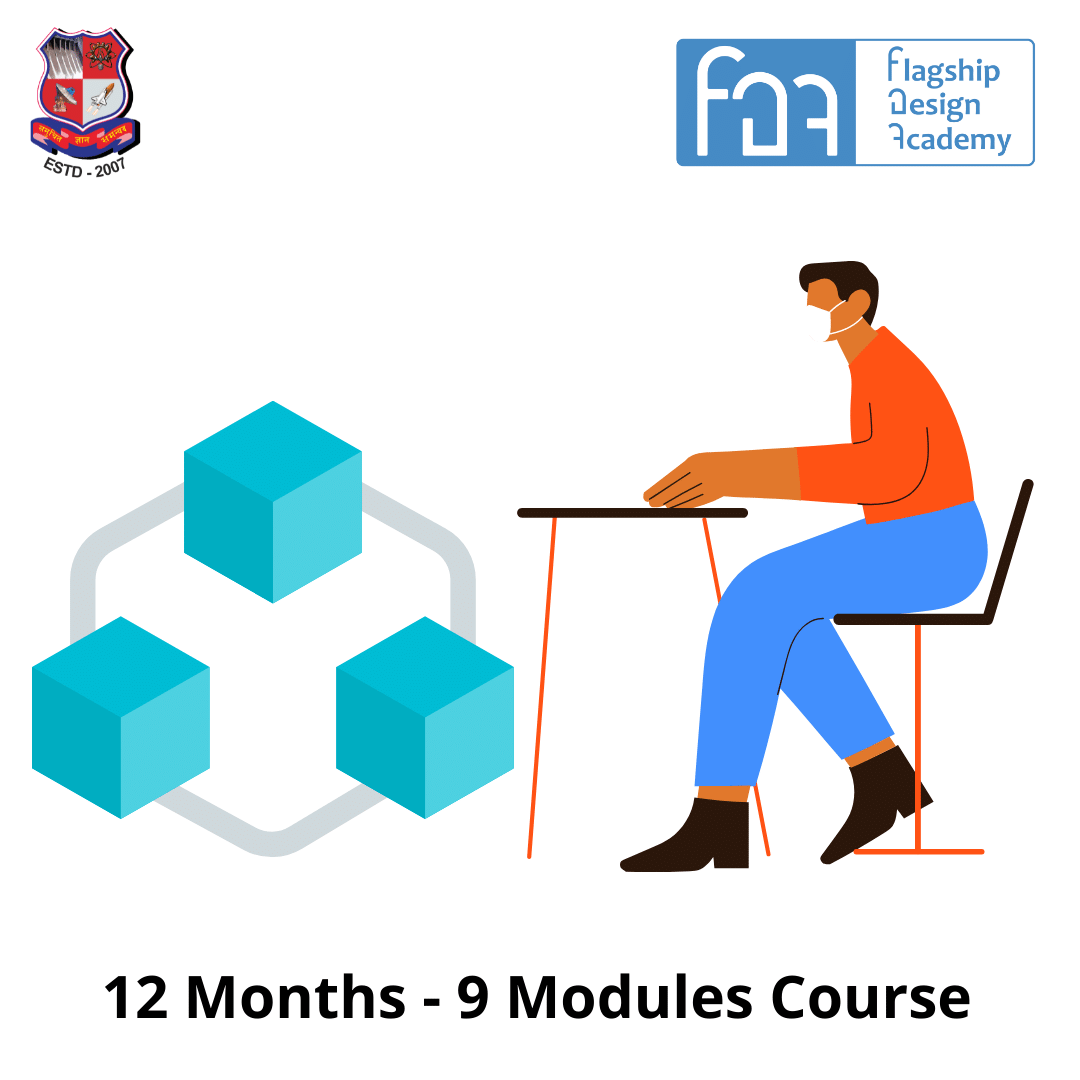 Course Progress tracking - Each and Every task has MCQ/Detail Q & A Google form modes, Academy faculty evolutes the task and give suitable grades in points This programme is not only theoretical but also real life experience practical training education method. live project included Residential Interior design , Commercial Interior design and Restaurant and Cafe Interior design from start to finish.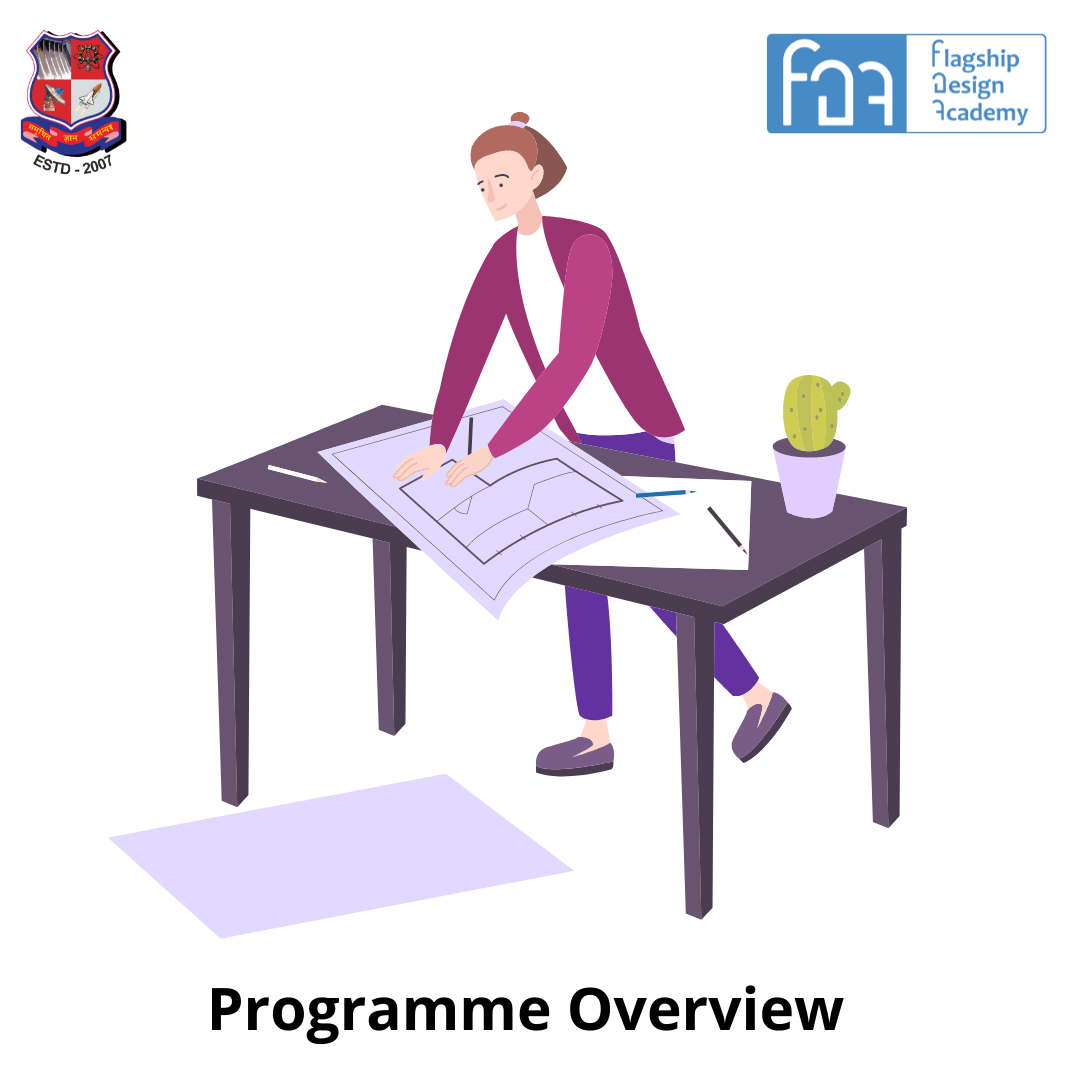 Gujarat Technological University & Flagship Design Academy (GTU-FDA) is offering a "Professional Certificate course in Interior Design" Under Center for Continuing Education (CCE) of GTU.

Flagship design academy's "Professional certificate in interior design" program includes everything that a professional interior designer needs.

In this programme Students will get complete Interior design knowledge and technical skill.

Real estate and infrastructure is highly growing sector in the world, Demands for home and commercial space rising,

Industry needs highly skilled professionals in the field of Interior designing.

This programme is essential for everyone who really like to accelerate career in field of design, How Interior Design Process Works ?
Gain the in-demand skills you need to break into a new career field like Interior design. To enroll in this programme students need not require a degree or prior experience to get started to this programme."Professional certificate in Interior design" programme here to help.
Most people have always had a great interest in Interior designing. They have passion for Interior designing, their interest has grown through watching programs related to designing home and offices,
This programme is for students, housewives, remote area staying, working persons, and pursuing other education courses can also enroll in this programme, those who like to do business in the interior designing field, those who are interested in craft and Interior designing. Those who are educated in other designing fields they can also pursue this course and add another skill into their career.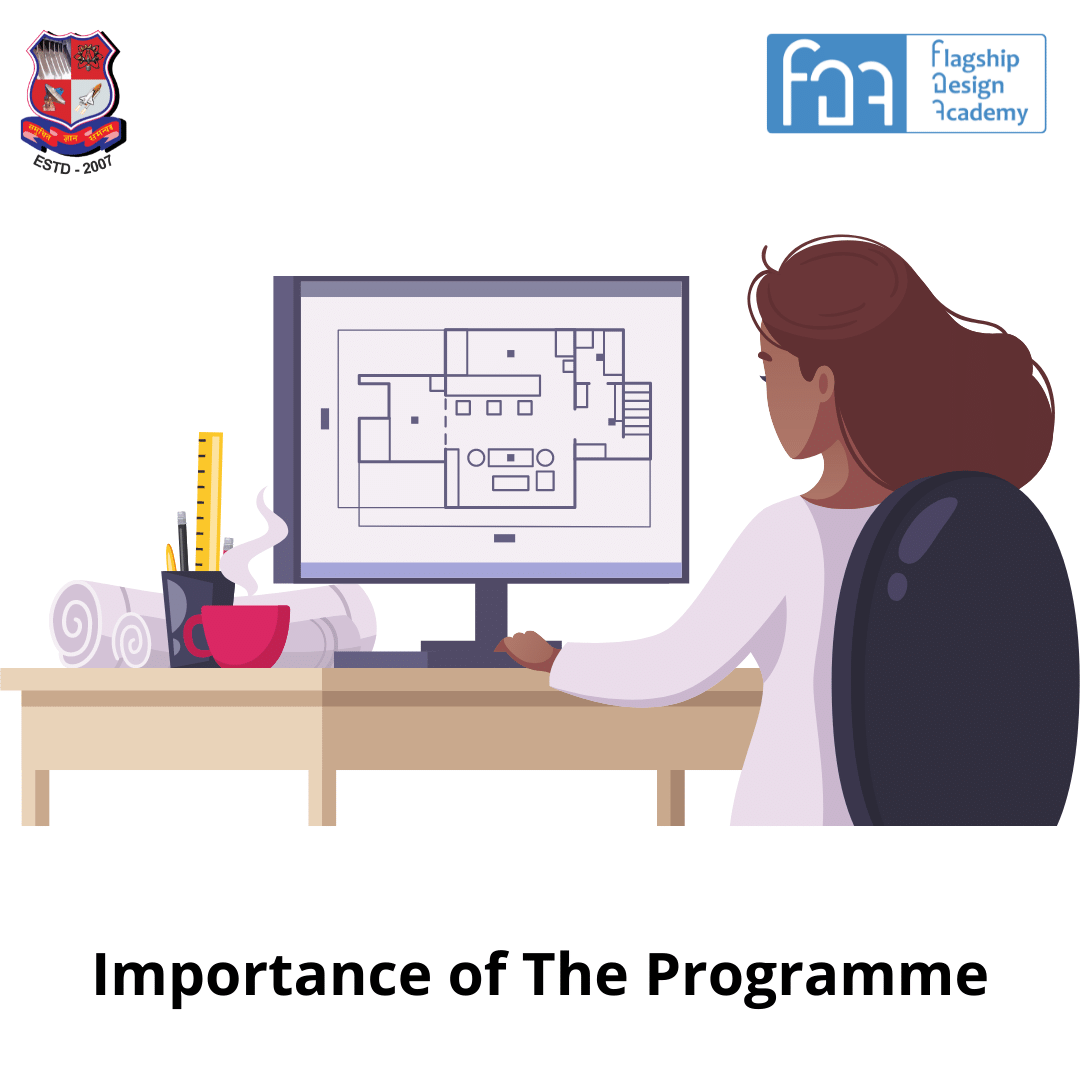 Interior designers can make home, offices and commercial space remarkable. Interior designers are experts in creating more spaces, improving space efficiency, the functional usage of space, the lighting effect, the color effect, make better textures, patterns, scale, size etc. They are also experts in selecting fixtures and equipment. To be precise, it is all about transforming people's lives and makes their life a better one. Hence Interior design is much more important than it seems.
Aim of the programme
Infrastructure development is a booming sector nowadays, requirements for homes, offices and commercial spaces are in high demand, this industry needs high skilled Interior designers. This programme course contains a study method designed to make students not only interior designers but futuristic interior design entrepreneurs. Creating an industry ready interior designer is the main aim of the programme.
Outcome of the Programme
Course pursuers can fulfill a greater demand of skilled and up to date interior designers into the market, it is a flexible online Interior design course so more students can pursue the course and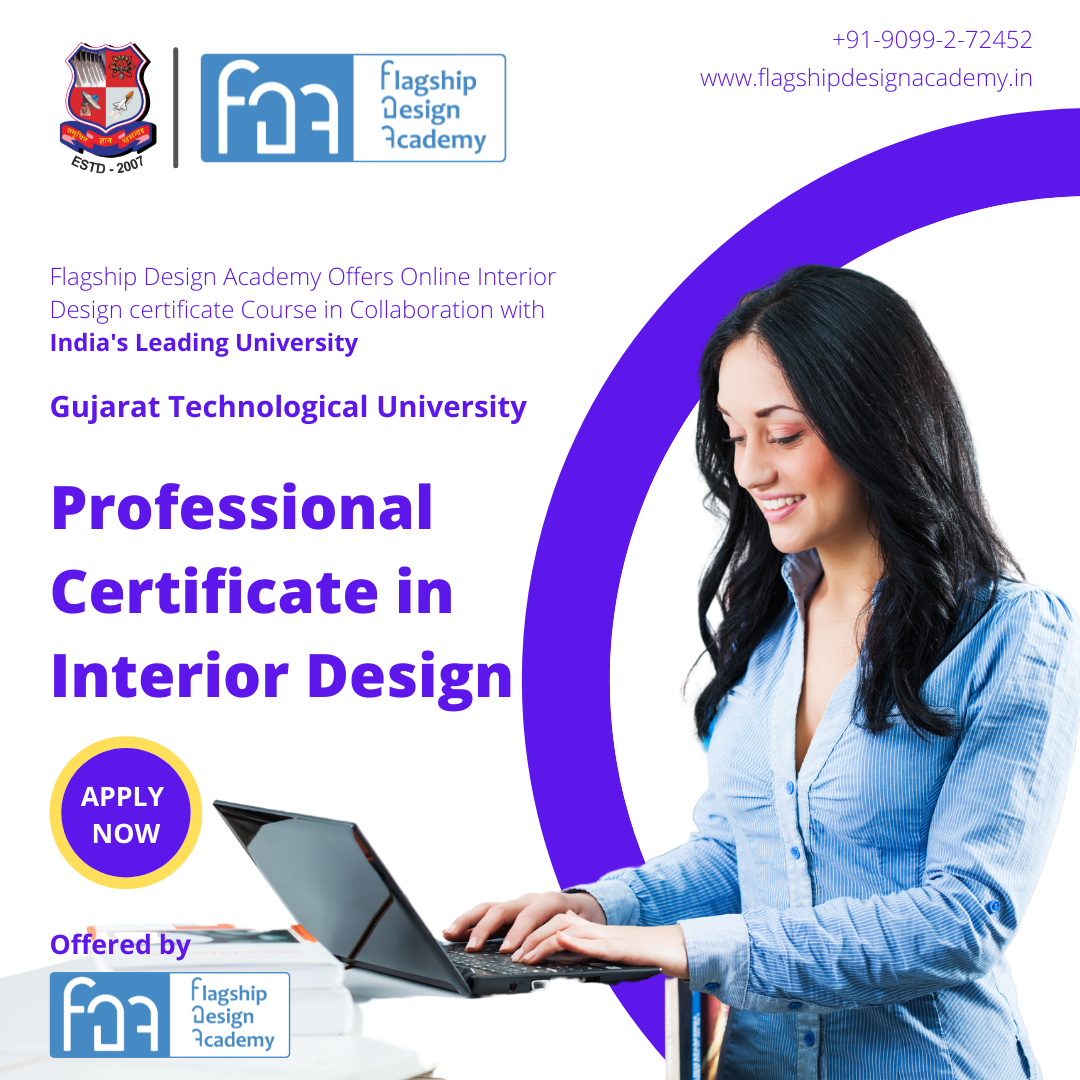 Limited Seats Available - Start Now